Paperless working in a digitized workshop is the pinnacle of optimizing the business process for window manufacturers. Matrix Software has been assisting window manufacturers for years with advice, assistance, and the right software to make this possible.
Text: Jan Mol
Photos: Van de Vin Ramen en Kozijnen
Source: Profiel online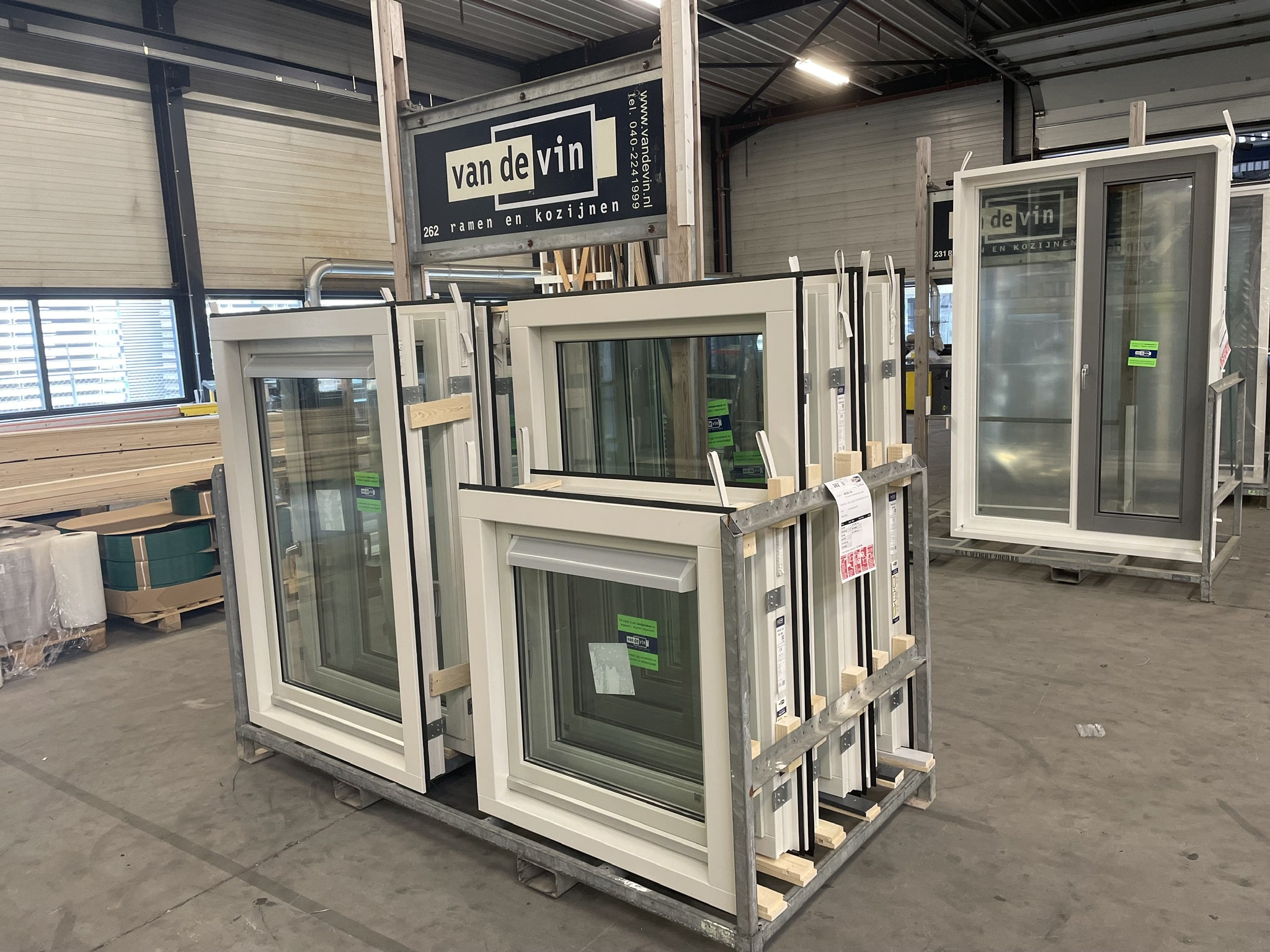 Every frame on the trestle and the trestle itself is registered.
Efficient management of transport racks
In a conversation with Hans Storms, branch manager at Matrix Software, we highlight part of this digital method, namely rack registration with MatrixProject MES. "The production process naturally starts with the creation of the delivery in MatrixProject", Storms outlines. "As soon as the frames have been manufactured, they have to go on the trestle for transport to the customer. The whole transport rack loading and sending is done using MatrixProject MES."
Hans Storms: 'The entire loading and shipping rack process can be more efficient and sustainable.''
The ideal loading of the package
A rack cannot bear unlimited weight. That is why it is essential to know whether you do not exceed the maximum weight when loading the trestle.
"MatrixProject MES knows from the system the weights of the produced frames. The employee in the forwarding department first scans the code of the trestle he is going to load and then every frame before it goes on the trestle. When the maximum has been reached, this is automatically indicated. The employee then prints out a delivery note on the work floor. This is done automatically using MES, after which it is planned on the trestle and scanned ready. The trestle is transported to the customer, and from that moment, it is known in MatrixProject that the relevant trestle is at the customer. When an empty trestle returns, it is scanned back inside and is available for new loading."
Transport racks are therefore loaded in an ideal way. Frames that protrude from the structure in terms of dimensions are also registered: "This allows the planner to take into account a responsible loading of the truck, to prevent damage to the protruding frames."
Therefore, all stickers and receipts are printed in the workshop using MES at precisely the right time. "This prevents errors that can arise from ready-made delivery lists and pre-printed labels that come from the office," says Storms.
The contents of the book have been scanned and can be retrieved on the tablet.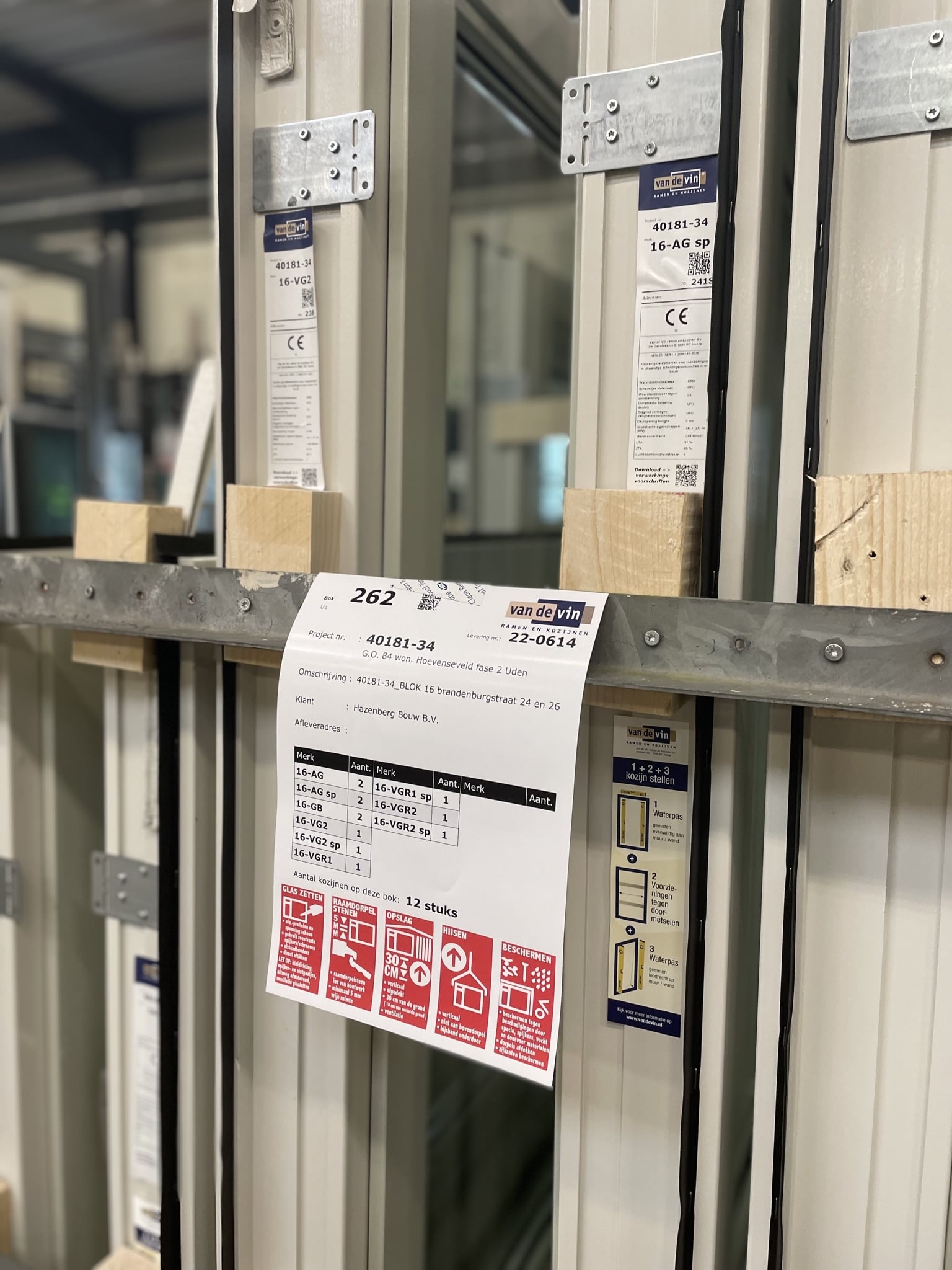 The delivery note is added to the box.
Control from arrival to delivery
With MatrixProject, the window manufacturer has complete control over the process, from the arrival of raw materials to delivery to the customer. "Just like with all other activities, the loading of the sheerlegs is also linked to a time registration," explains Storms. "This way, you know how long it takes to load a trestle and also by which employee the trestle was loaded, should questions arise about this later."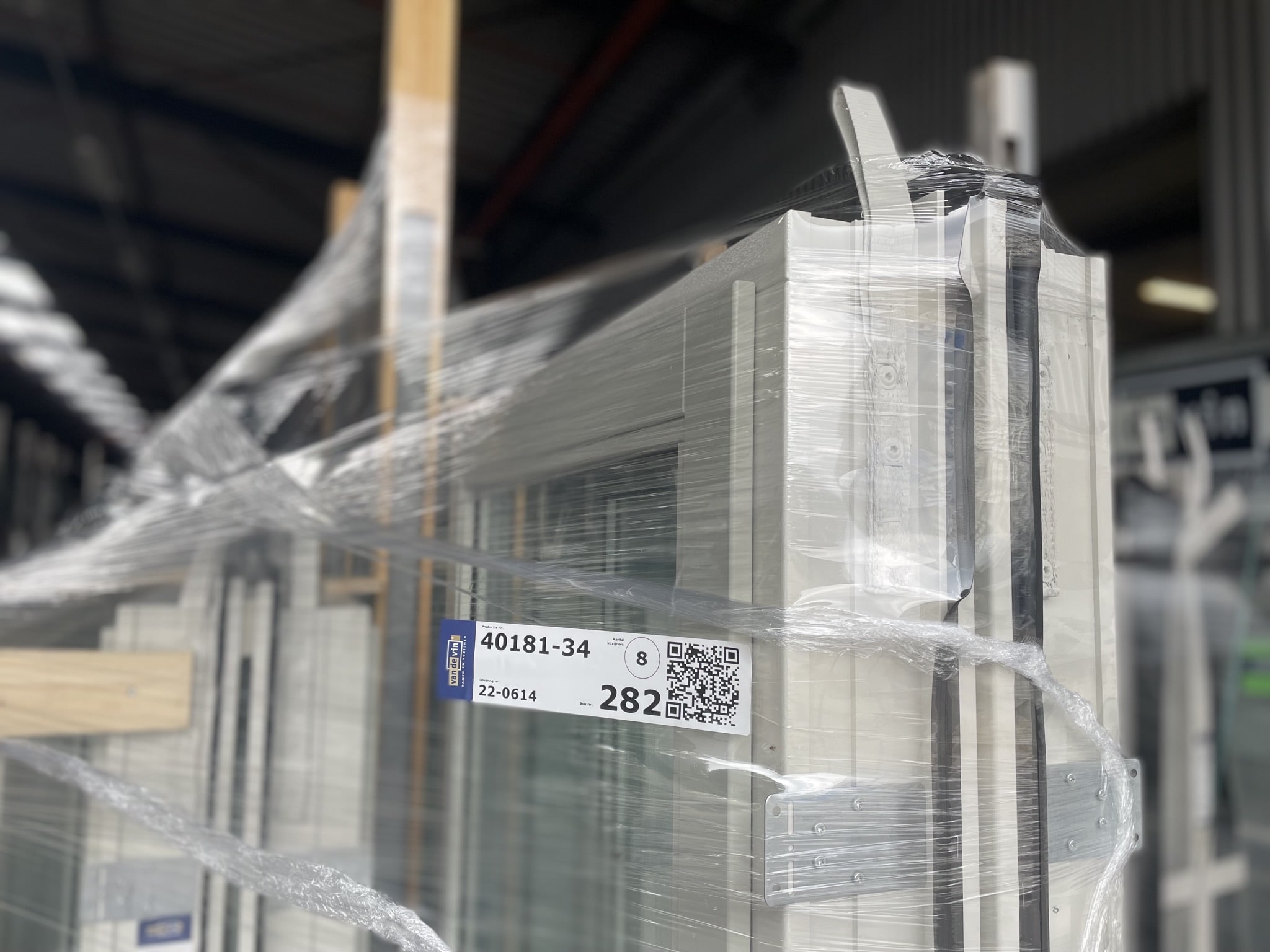 Ready for shipment!