"
We still do not use everything, but we are already very happy
Rob van Eekert
director Van Eekert Constructies
Read more
"
We still do not use everything, but we are already very happy
Rob van Eekert
director Van Eekert Constructies
Daily profit from Matrix
Van Eekert Constructies has been a professional partner in construction for 40 years. The transfer of day-to-day management by founders Peer and Nel van Eekert to their sons Rob and Dennis prompted new strategies for the future. Rob van Eekert: "An important point of attention was the automation within our company. We had never really taken the lead in this, but we did feel the need to become more 'future proof'. We studied the subject matter and came to the conclusion that Matrix would be best able to help us further. "Van Eekert has not chosen Matrix at a late stage, is not surprising. Van Eekert: "Father started with dump trucks and slurry drums. There was not much calculation involved. The activities have gradually expanded to stairs, balustrades, roof and wall cladding and the larger steel constructions. But the calculation was still done mainly by hand. At the end of the 1990s we switched cautiously from 'the shelf' to Autocad. We worked with a DOS version of Unit4 for accounting plus a separate drawing program. So when we received more and more requests for more complex steel constructions, something had to be done. In 2014 we finally made the switch to MatrixMetaal and we are happy with that!"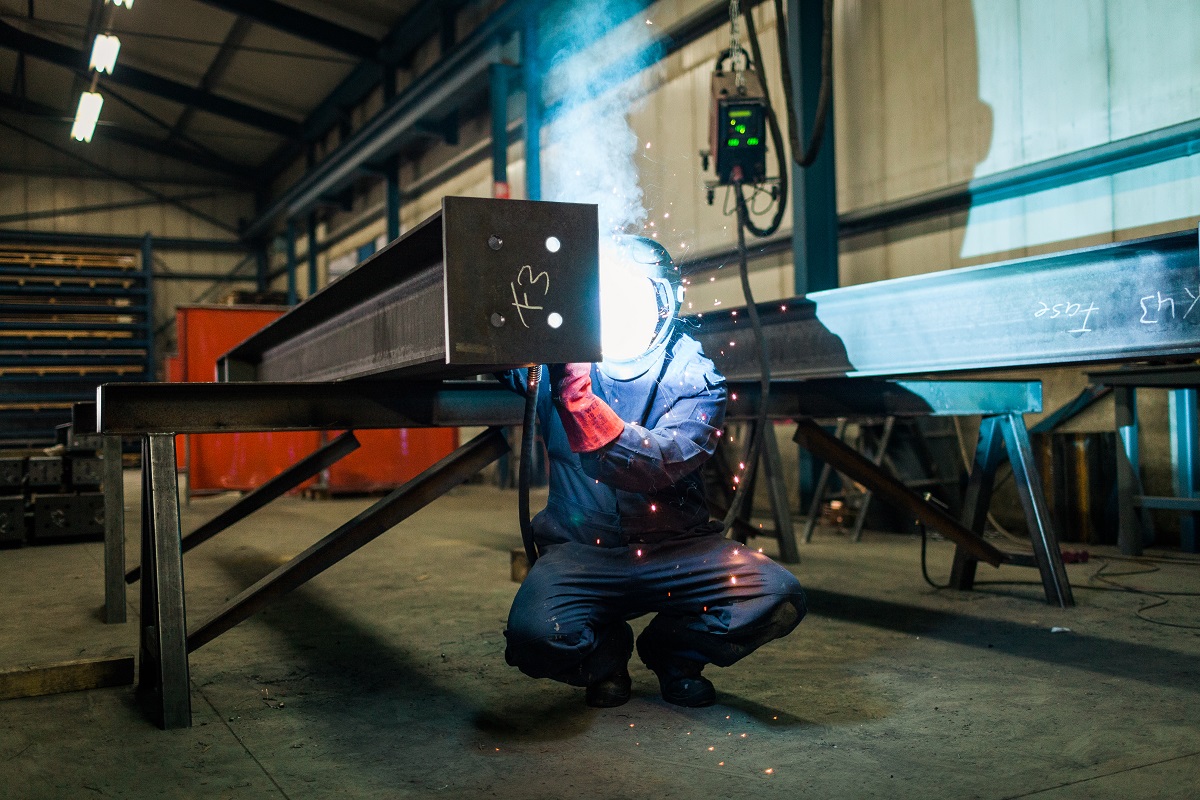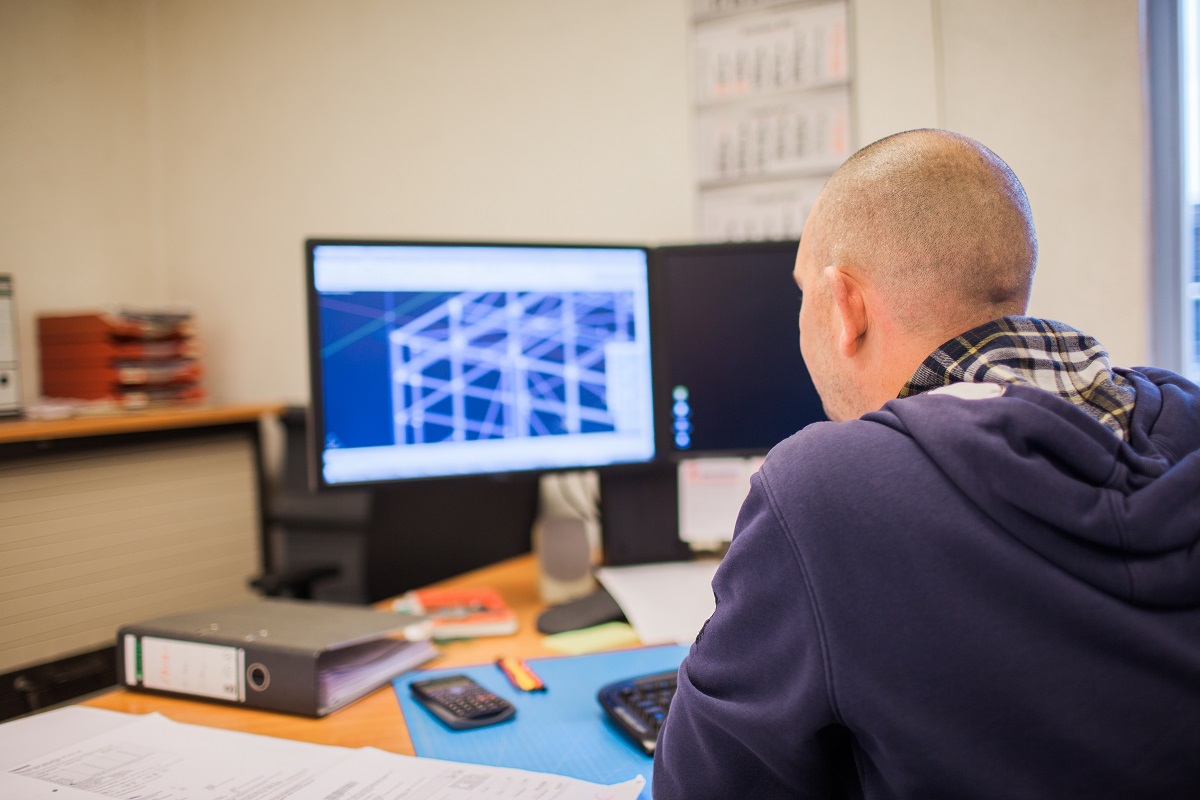 Smart links
Van Eekert now has four Matrix Metal licenses, which provide a lot of convenience and efficiency every day. In terms of accounting, the ERP software provides, among other things, time registration, quotations and order processing. "We just do not use it optimally," says Van Eekert. "For example, we use the link between quotation and order, but booking time is another thing. And so there are other functionalities that are present in MatrixMetaal, but which we still need to optimize. We are well aware that it does not work automatically. In fact, if you throw rubbish into it, you also get rubbish out of it. So you have to learn how to deal with it and even if Matrix works so simple, everything needs its time. Our order portfolio is currently growing so strongly that it has priority for us. For the moment MatrixMetaal is already relieving us enough, the rest will definitely come."
Draw without drawing
Especially in the drawing department, Matrix's software is experienced as a relief. Van Eekert: "Our artists work with Advance Steel, an extensive 3D drawing package. A huge improvement if you compare it with the 2D AutoCad that we had first. We are now more concerned with entering variables than with drawing oneself. The drawing actually makes itself and that saves us a lot of time. Thanks to a link with our CNC-controlled saw / drill line, the drilling of holes and cutting on length is also fully automated. Then we can easily weld all structural parts such as head and foot plates. We only have to make the link with the order registration, but that is a matter of time. In MatrixMetaal it is already prepared, so I do not worry about that. "Sufficient support In order to be able to work well with Matrix right away, Van Eekert did not go ice overnight. The artists were four days on course to Matrix in Nijmegen and the calculators two days. "That has helped us well on our way. You can see and experience better how something works than to get everything out of a book. And even then there are always questions left, especially in the beginning. So we also regularly called the helpdesk. The nice thing was that we got the same people on the line who also gave the course. They knew exactly from the hat and the edge. Then you keep the lines short of course."
About Van Eekert Constructies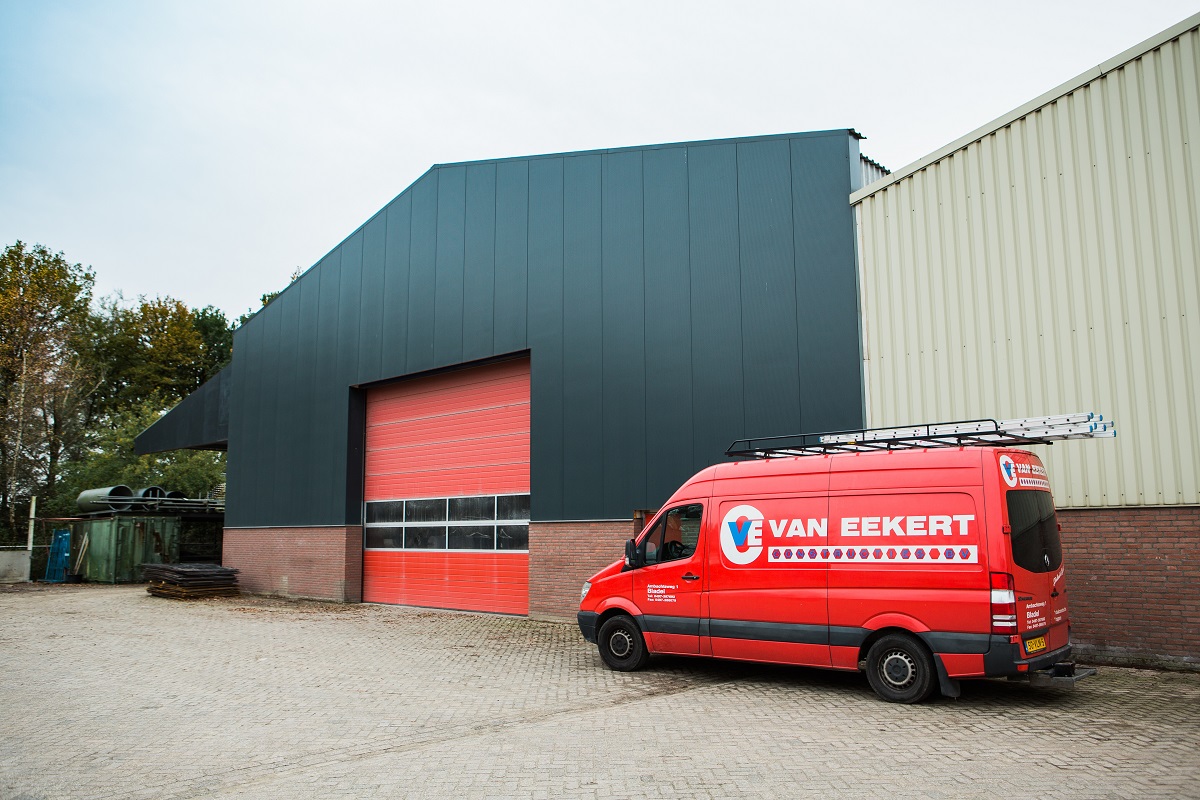 Van Eekert Constructions in Bladel (1978) has been specialized for 40 years in the production and assembly of customized steel constructions, steel staircases and balustrades. The steel parts are produced according to the NEN1090 standard so that all end products have a CE mark. The company also supplies and assembles roof and wall cladding at work, especially for asbestos removal. The assignments range from large-scale (such as the new building of sports halls and schools) to small-scale ones (such as a renovation or new construction of a house). With 15 employees involved in internal and external service, Van Eekert gives 100% personal attention to every client, from contractor to private individual. Because no assignment is the same, customization is the rule rather than the exception.
Read less