>1.000 customers in Europe
>9.000 active software licenses
43 motivated and committed employees
3 offices in Netherlands and Lithuania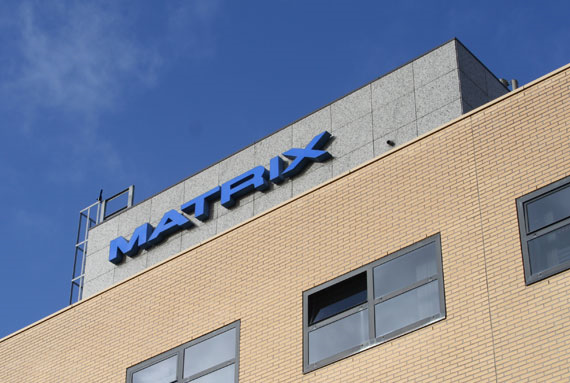 About Matrix
Matrix Software, member of Civenso Group, is specialized in software for the building industry. We provide software and services to structural engineers, precast concrete industry, steel construction industry and doors & windows industry. 43 employees work in teams for software development, sales and services. We have offices in Nijmegen and Winterswijk (The Netherlands) and Vilnius (Lithuania). Since 1983, we keep focused on the special needs of our customers. This explains our success and the still growing customer base of over 1000 companies.
About our software
Matrix develops most software solutions in-house. This enables us to respond flexibel and effectively to market demands. In consultation with clients and through project groups we determine the needs for new software versions. The software will be developed as standard software. Customer-specific adjustments will be kept as much as possible in the standard software. This keeps the software up-to-date and adapted to the latest technology and operating systems.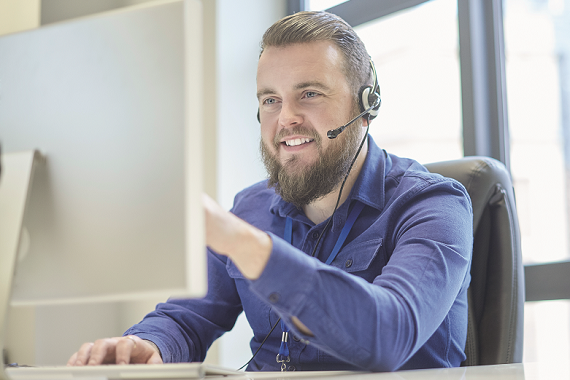 About our services
Is software a product? Or is software a service? We believe both. Introducing new automation begins with assessing, designing and optimizing business processes. Appropriate training and support of users shall determine the success of automation. We have an extensive team of consultants that are available on the helpdesk, for setting up software and training users.
About our history
The company Matrix Software started in 1983. In 1996 we have started a software development team in Lithuania. Through organic growth and through acquisitions Matrix Software has become a company with over 1000 customers. Matrix has acquired Software House Hilversum (1999), CAE Software (2000), software assets Kooijman (2007), Precision Technics (2009) and iTConcrete (2017). Matrix has become a company with 43 employees with offices in Nijmegen and Winterswijk (The Netherlands) and Vilnius (Lithuania). In 2021 Matrix Software has become member of StruSoft from Sweden, a group of international software companies specializing in software for the design and production of building constructions.
128.000 door & windows produced per year with MatrixKozijn
5.900 engineers design buildings with MatrixFrame
134.400steel parts processed per year with MatrixMetal
9.000.000m2 concrete floors produced per year with IC-Prefab
About our people
Our heart is on the cutting edge of engineering and automation. Most of us have worked for years at Matrix Software. Because of this we have a treasure of knowledge and experience. Because we are involved and motivated, our knowledge and experience continues to grow.
Team NL
Hans Storms
branchemanager
Jacko Woutersen
branchemanager
Jan Willem Fokkema
branchemanager
Martwin Rijkers
branchemanager
Heico Heuver
Managing Director
Brian Hendriks
business development

Martijn Ligtermoet
accountmanager
Carlo Heisterkamp
consultant
Tjeu van Grintsven
consultant
Berry van der Linden
consultant

Jan Pieter Haan
consultant
Mathijs van der Grijp
consultant
Evert Hoogers
productmanager

Roelf Hoving
productmanager
Anton Brouwer
productmanager

Maikel Gijsbers
productmanager
Mimoun Bouzia
productmanager
Ronald Derksen
software engineer

Thomas Jansen
software engineer
Lars Prevo
software engineer
Ria van Leth
reception/administration
Miranda Bouman
administration/controller
Team LT
Marius Bakelis, Lukas Bartas, Dainius Čeponis, Hyacinta Tatjana Flaum, Arūnas Leipus, Gediminas Lūžys, Artūras Mackūnas, Artūras Novičenko, Darius Matijošaitis, Ilona Petunova, Alina Racevič, Tomas Rapkauskas, Antanas Šapalas, Valdemaras Tribockis, Andrius Uškevičius, Saulius Valentinavičius, Saulius Žurauskis.